Quick and Easy Domain Transfer
Move your domain here, where it belongs.
Are you ready to transfer your domain to Tierra Hosting? We're here to help make the process as seamless as possible. Follow these steps for a successful domain transfer:
Rule 1: Unlock the Domain
Rule 2: Remember the 60-day ICANN Rule
Rule 3: Get Your EPP Code
Tips for a Successful Domain Transfer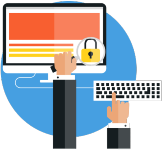 Rule 1:
UNLOCK YOUR DOMAIN Before initiating a transfer, make sure your domain is not locked with the current registrar. Contact your current registrar to disable any locks before requesting a transfer. Many registrars will automatically place a lock on a domain for security reasons, so it's important to ensure that the lock is removed before proceeding with the transfer.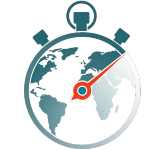 Rule 2:
REMEMBER THE 60-DAY ICANN RULE By ICANN rule, domain names cannot be registered within 60 days of registration or within 60 days of a previous transfer. So make sure that at least 60 days have passed since the registration or transfer date of your domain before initiating a transfer to us. This will help ensure a successful transfer without any delays.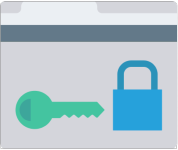 Rule 3:
GET YOUR EPP CODE For some domain extensions, an EPP authorization code/key is required for the transfer. You can check if you will need an EPP code by visiting the Domain Information Page. Once you have the EPP code, be sure to provide it to us when initiating the transfer.
At Tierra Hosting, we make it easy to transfer your domain to our platform. Our expert support team is available 24/7 to answer any questions you may have and guide you through the process. Contact us today to get started with your domain transfer.